Descrizione del contenuto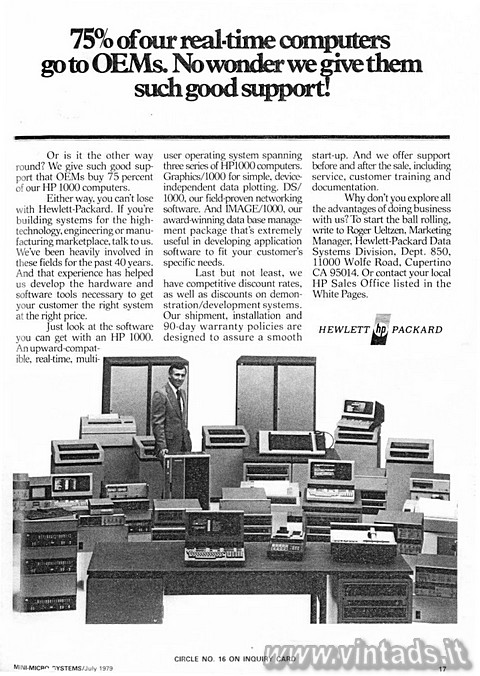 ---
Gradimento:





(0 voti)
---
Per scaricare questo contenuto devi fare login o registrarti
---
Commenti:
Non è presente alcun commento
Effettua il login per inserire un nuovo commento
Titolo:
75% of our real-time computers...
---
Dimensione file:
516 KB (1248x1758 pixel)
---
Tipo del contenuto:
pagina di rivista o giornale
---
Fonte pubblicazione:
Mini-Micro systems
---
Data della fonte:
July 1979
---
Linguaggio:
en (English)
---
Marca del contenuto:
Hp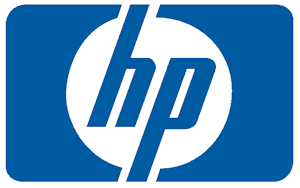 &nbsp
---
Caricato da:
Maverich
il 21-09-2019
---
Testo originale:
75% of our real-time computers go to OEMs. No wonder we give them such good support!
Or is it the other way round? We give them such good support that OEMs buy 75 percent of our HP 1000 computers.
Either way, you can't lose with Hewlett-Packard. If you're building systems for the high-technology, engineering or manufacturing marketplace, talk to us.
We've been heavily involved in these fields for the past 40 years.
And that experience has helped us develop the hardware and software tools necessary to get your customer the right system at the right price.
Just look at the software you can get with an HP 1000.
An upward-compatible, real-time, multi-user operating system spanning three series of HP1000 computers.
Graphics/1000 for simple, device-independent data plotting. DS/1000, our field-proven networking software. And IMAGE/1000, our award-winning data base management package that's extremely useful in developing application software to fit your customer's specific needs.
Last but not least, we have competitive discount rates, as well as discounts on demonstration/development systems.
Our shipment, installation and 90-day warranty policies are designed to assure a smooth start-up. And we offer support before and after the sale, including service, customer training and documentation.
Why don't you explore all the advantages of doing business with us? To start the ball rolling, write to Roger Ueltzen, Marketing Manager, Hewlett-Packard Data Systems Division, Dept. 850, 11000 Wolfe Road, Cupertino CA 95014. Or contact your local HP Sales Office listed in the
White Pages.
HEWLETT PACKARD
---
Tag: