Descrizione del contenuto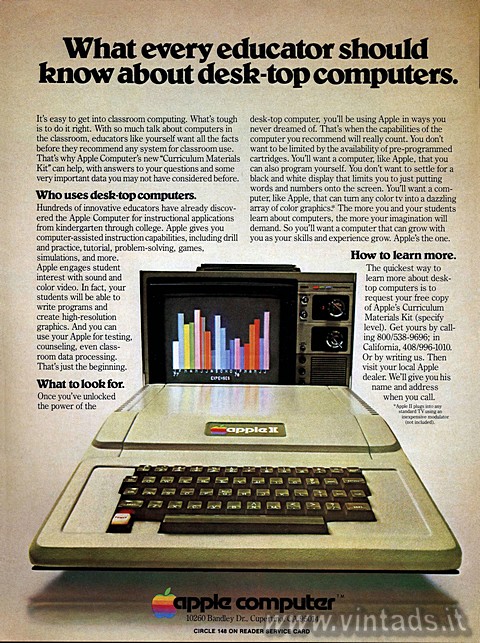 ---
Gradimento:





(1 voti)
---
Per scaricare questo contenuto devi fare login o registrarti
---
Commenti:
Non è presente alcun commento
Effettua il login per inserire un nuovo commento
Titolo:
What every educator should know
---
Dimensione file:
2,9 MB (2402x3220 pixel)
---
Tipo del contenuto:
pagina di rivista o giornale
---
Fonte pubblicazione:
Creative computing
---
Data della fonte:
November 1978
---
Linguaggio:
en (English)
---
Marca del contenuto:
Apple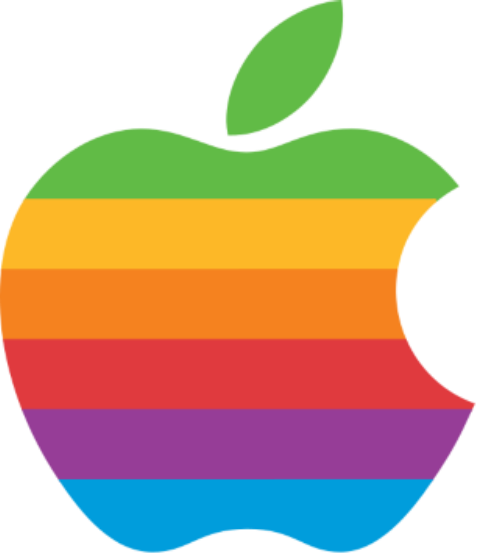 &nbsp
---
Caricato da:
Maverich
il 09-04-2020
---
---
Testo originale:
What every educator should know about desk-top computers.
It's easy to get into classroom computing. What's tough is to do it right. With so much talk about computers in the classroom, educators like yourself want all the facts before they recommend any system for classroom use. That's why Apple Computer's new "Curriculum Materials Kit" can help, with answers to your questions and some very important data you may not have considered before.
Who uses desk-top computers.
Hundreds of innovative educators have already discovered the Apple Computer for instructional applications from kindergarten through college. Apple gives you computer-assisted instruction capabilities, including drill and practice, tutorial, problem-solving, games, simulations, and more. Apple engages student interest with sound and color video. In fact, your students will be able to write programs and create high-resolution graphics. And you can use your Apple for testing, counseling, even classroom data processing. That's just the beginning.
What to look for.
Once you've unlocked the power of the desk-top computer, you'll be using Apple in ways you never dreamed of. That's when the capabilities of the computer you recommend will really count. You don't want to be limited by the availability of pre-programmed cartridges. You'll want a computer, like Apple, that you can also program yourself. You don't want to settle for a black and white display that limits you to just putting words and numbers onto the screen. You'll want a computer, like Apple, that can turn any color tv into a dazzling array of color graphics*. The more you and your students learn about computers, the more your imagination will demand. So you'll want a computer that can grow with you as your skills and experience grow. Apple's the one.
How to learn more.
The quickest way to learn more about desktop computers is to request your free copy of Apple's Curriculum Materials Kit (specify level). Get yours by calling 800/538-9696; in California, 408/996-1010. Or by writing us. Then visit your local Apple dealer. We'll give you his name and address
when you call.
*Apple II plugs into any standard TV using an inexpensive modulator (not included).
Apple computer
10260 Bandley Dr., Cupertino, CA 95014
---
Tag: