Descrizione del contenuto
---
Gradimento:





(0 voti)
---
Per scaricare questo contenuto devi fare login o registrarti
---
Commenti:
Non è presente alcun commento
Effettua il login per inserire un nuovo commento
Titolo:
IN RETURN FOR CHARACTER …A CAREER
---
Dimensione file:
317 KB (903x1400 pixel)
---
Tipo del contenuto:
pagina di rivista o giornale
---
Fonte pubblicazione:
Popular Science
---
Data della fonte:
January 1956
---
Linguaggio:
en (English)
---
Marca del contenuto:
Ibm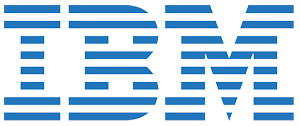 &nbsp
---
Caricato da:
Maverich
il 23-05-2020
---
Testo originale:
IN RETURN FOR CHARACTER …A CAREER
Because the finest single attribute anyone can offer is character, this, basically is what IBM asks of it's people, whatever their special aptitudes or abilities. IBM offers them in return – not just a job – but a career. IBM electronic field technicians, for instance, receive more than training and early responsibility; they have the opportunity to work with the world's largest computer, user all the latest testing equipment, employ the finest computer testing techniques yet devised. Above all, they have the satisfaction of joining the electronics industry's most advanced program, destined for long-range national importance. You could ask for no finer future.
If you are between 19 and 32 and have at least a 2-year technicial school background, with emphasis on electronics, you can do important work on COMPUTER INPUT-OUTPUT functions. Write: Nelson O. Heyer, Room 3701, IBM, Neighborhood Rd., Kingston, N.Y.
The 702 Electronic Data Processing Machine, typical of advances that have made engineering work at IBM one of the most provocative experiences in electronics.
INTERNATIONAL BUSINESS MACHINES CORPORATION
IBM
Producer of electronic data processing machines, electric typewriters and electronic time equipment
---
Tag: