Descrizione del contenuto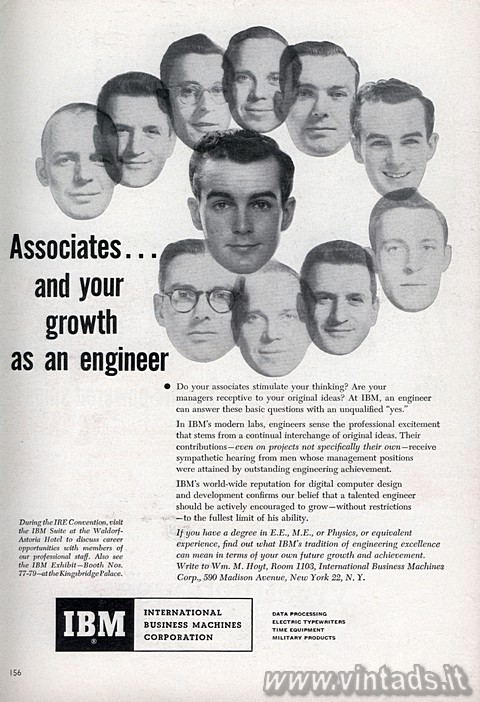 ---
Gradimento:





(0 voti)
---
Per scaricare questo contenuto devi fare login o registrarti
---
Commenti:
Non è presente alcun commento
Effettua il login per inserire un nuovo commento
Titolo:
Associates… and your growth as an engineer
---
Dimensione file:
1,3 MB (2287x3343 pixel)
---
Tipo del contenuto:
pagina di rivista o giornale
---
Fonte pubblicazione:
Scientific American
---
Data della fonte:
March 1956
---
Linguaggio:
en (English)
---
Marca del contenuto:
Ibm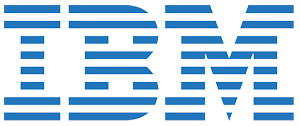 &nbsp
---
Caricato da:
Maverich
il 30-06-2020
---
Testo originale:
Associates… and your growth as an engineer
Do your associates stimulate your thinking? Are your managers receptive to your original ideas? At IBM, an engineer can answer these basic questions with an unqualified "yes."
In IBM's modern labs, engineers sense the professional excitement that stems from a continual interchange of original ideas. Their contributions—even on projects not specifically their own—receive sympathetic hearing from men whose management positions were attained by outstanding engineering achievement.
IBM's world-wide reputation for digital computer design and development confirms our belief that a talented engineer should be actively encouraged to grow—without restrictions —to the fullest limit of his ability.
If you have a degree in E.E., M.E., or Physics, or equivalent experience, find out what IBM's tradition of engineering excellence can mean in terms of your own future growth and achievement. Write to Wm. M. Hoyt, Room 1103, International Business Machines Corp., 590 Madison Avenue, New York 22, N. Y.
(During the IRE Convention, visit the IBM Suite at the Waldorf-Astoria Hotel to discuss career opportunities with members of our professional staff. Also see the IBM Exhibit—Booth Nos. 77-79--at the Kingsbridge Palace.)
IBM
INTERNATIONAL BUSINESS MACHINES CORPORATION
DATA PROCESSING
ELECTRIC TYPEWRITERS
TIME EQUIPMENT
MILITARY PRODUCTS
---
Tag: