Descrizione del contenuto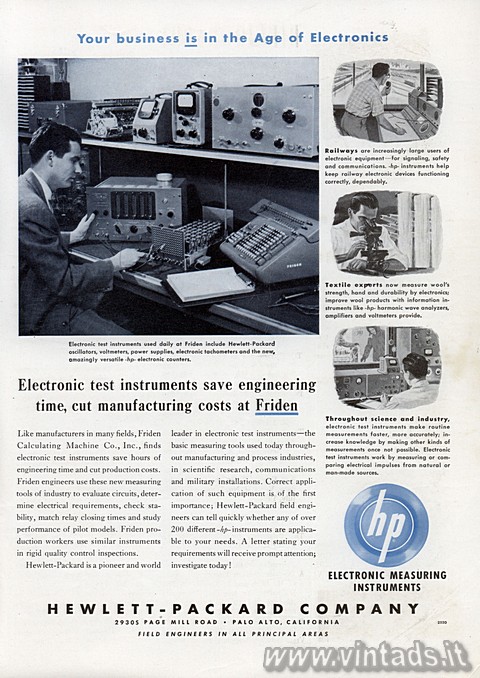 ---
Gradimento:





(0 voti)
---
Per scaricare questo contenuto devi fare login o registrarti
---
Commenti:
Non è presente alcun commento
Effettua il login per inserire un nuovo commento
Titolo:
Your business is in the Age of Electronics
---
Dimensione file:
1,5 MB (2333x3297 pixel)
---
Tipo del contenuto:
pagina di rivista o giornale
---
Fonte pubblicazione:
Scientific American
---
Data della fonte:
May 1954
---
Linguaggio:
en (English)
---
Marca del contenuto:
Hp
,
Friden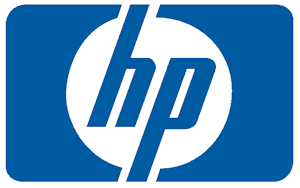 &nbsp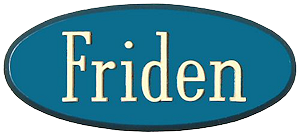 &nbsp
---
Caricato da:
Maverich
il 30-06-2020
---
Testo originale:
Your business is in the Age of Electronics
Electronic test instruments save engineering time, cut manufacturing costs at Friden
Like manufacturers in many fields, Friden Calculating; Machine Co., Inc., finds electronic test instruments save hours of engineering time and cut production costs. Friden engineers use these new measuring tools of industry to evaluate circuits, determine electrical requirements, check stability, match relay closing times and study performance of pilot models. Friden production workers use similar instruments in rigid quality control inspections.
Hewlett-Packard is a pioneer and world leader in electronic test instruments—the basic measuring tools used today throughout manufacturing and process industries, in scientific research, communications and military installations. Correct application of such equipment is of the first importance; Hewlett-Packard field engineers can tell quickly whether any of over 200 different -hp- instruments are applicable to your needs. A letter stating your requirements will receive prompt attention; investigate today!
Electronic test instruments used daily at Friden include Hewlett-Packard oscillators, voltmeters, power supplies, electronic tachometers and the new, amazingly versatile hp electronic counters.
Railways are increasingly large users of electronic equipment—for signaling, safety and communications. Hp instruments help keep railway electronic devices functioning correctly, dependably.
Textile experts now measure wool's strength, hand and durability by electronics; improve wool products with information instruments like hp harmonic wave analyzers, amplifiers and voltmeters provide.
Throughout science and industry, electronic test instruments make routine measurements faster, more accurately; increase knowledge by making other kinds of measurements once not possible. Electronic test instruments work by measuring or comparing electrical impulses from natural or man-made sources.
HP
ELECTRONIC MEASURING INSTRUMENTS
HEWLETT-PACKARD COMPANY
29305 PAGE MILL ROAD • PALO ALTO, CALIFORNIA
FIELD ENGINEERS IN ALL PRINCIPAL AREAS
---
Tag: