Descrizione del contenuto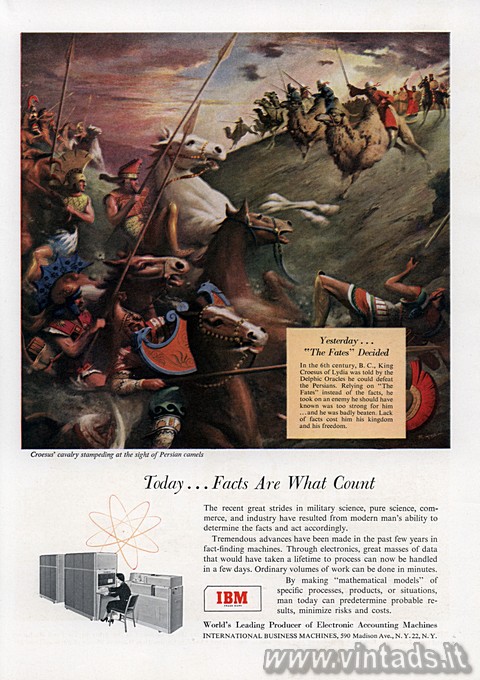 ---
Gradimento:





(0 voti)
---
Per scaricare questo contenuto devi fare login o registrarti
---
Commenti:
Non è presente alcun commento
Effettua il login per inserire un nuovo commento
Titolo:
Yesterday… "The Fates" Decided
---
Dimensione file:
1,5 MB (2367x3354 pixel)
---
Tipo del contenuto:
pagina di rivista o giornale
---
Fonte pubblicazione:
Scientific American
---
Data della fonte:
September 1954
---
Linguaggio:
en (English)
---
Marca del contenuto:
Ibm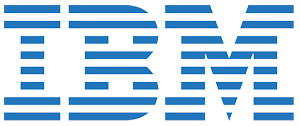 &nbsp
---
Caricato da:
Maverich
il 30-06-2020
---
Testo originale:
Yesterday… "The Fates" Decided
In the 6th century, B. C, King Croesus of Lydia was told by the Delphic Oracles he could defeat the Persians. Relying on "The Fates" instead of the facts, he took on an enemy he should have known was too strong for him .. .and he was badly beaten. Lack of facts cost him his kingdom and his freedom.
Today… Facts Are What Count
The recent great strides in military science, pure science, commerce, and industry have resulted from modern man's ability to determine the facts and act accordingly.
Tremendous advances have been made in the past few years in fact-finding machines. Through electronics, great masses of data that would have taken a lifetime to process can now be handled in a few days. Ordinary volumes of work can be done in minutes.
By making "mathematical models" of specific processes, products, or situations, man today can predetermine probable results, minimize risks and costs.
IBM
World's Leading Producer of Electronic Accounting Machines
INTERNATIONAL BUSINESS MACHINES, 590 Madison Ave., N. Y. 22, N. Y.
---
Tag: