Descrizione del contenuto
---
Gradimento:





(0 voti)
---
Per scaricare questo contenuto devi fare login o registrarti
---
Commenti:
Non è presente alcun commento
Effettua il login per inserire un nuovo commento
Titolo:
Portrait of a family
---
Dimensione file:
906 KB (1515x2127 pixel)
---
Tipo del contenuto:
pagina di rivista o giornale
---
Fonte pubblicazione:
ComputerWorld
---
Data della fonte:
1988
---
Linguaggio:
en (English)
---
Marca del contenuto:
Hp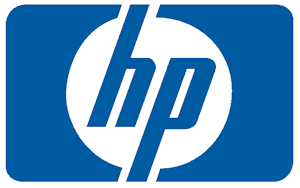 &nbsp
---
Caricato da:
chris
il 02-10-2014
---
Testo originale:
Portrait of a family committed to UNIX system standards
This entire family consisting of portable computers, workstations and multi-user systems demonstrate Hewlett-Packard's commitment to provide you with solutions based on industry standards. HP-UX, our implementation of the UNIX operating system, is compliant with AT&T's System V Interface Definition (SVID) and incorporates features from U.C. Berkeley 4.2 BSD, as well as many HP innovations.
Our networking is developed according to Open Systems Interconnect (OSI) reference model and other defacto standards. Consequently HP's AdvanceNet provides networking capabilities to many different vendors' systems.
Additionally we offer application development tools which meet industry standards. Our languages such as FORTRAN Pascal, C, COBOL, LISP, Prolog, ADA, and BASIC meet the ANSI standards, and our data base offering, ALLBASE, is SQL compatible. In fact, our belief in standards is so strong, we are an active member in standards organizations such as X/Open, IEEE, and ISO. But we also believe that standards need to evolve over time. Therefore HP has made innovative extensions such as real time and will continue to make contributions to the standards.
Our innovation doesn't stop here. The new HP 9000 Series 800 systems use HP Precision Architecture to achieve a price/performance advantage of up to half the price of competitive systems. And when the power goes off, our powerfail recovery system preserves your data so you can continue where you left off when the power returns.
Completing your system is HP's wide range of disk drives, plotters, printers, PC's and terminals, as well as our renowned training and 24 Hour support services.
Along with the most comprehensive UNIX family available, you get the quality reliability and support synonymous with the Hewlett-Packard name.
Phone now for your free UNIX FACT KIT on the HP-UX family.
Call HP's Customer Information Centre STD-free on (008)033 821.
'UNIX is a registered trademark of AT&T in the USA and other countries.
HEWLETT PACKARD
---
Testo tradotto:
Ritratto di una famiglia impegnata negli standard del sistema UNIX
->continua->
---
Tag: